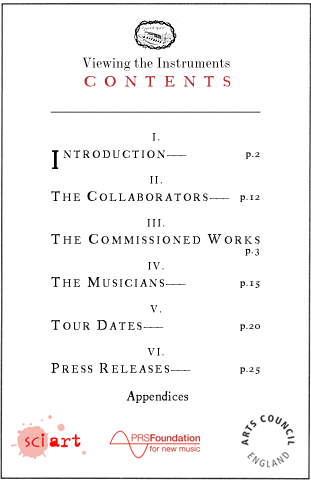 Eleanor Firman (The Next Patient)

Eleanor began composing for short films whilst pursuing post-graduate Film Studies which she later abandoned to concentrate on music. As a collaborator with artists working in different mediums she has composed music for over twentyfive projects to date. Examples include Bella Kerrs' 'The Latch' (NFT, London Film Festival 1989); 'City', (Bella Kerr 1990 The Arts Council/BBC2); the award winning 'Awayday' (Blake/ Turner 1992, Channel 4). More mainstream projects include sixty minute drama, 'Nocturne' (Channel 4 1992), followed by other Anglia, HTV, and Discovery productions; also music for David Bailey's debut feature, 'The Intruder', and various additional music and orchestration work, for example, 'Savage Messiah' (Mario Azzopardi US/Can/GB 2002) nominated for a Golden Genie award.

Theatre work includes Tennessee Williams' 'I Can't Imagine Tomorrow', (Simon Richards, 2000, Time Out Critics Choice), and in recent years she's worked with choreographers Yael Flexer, Gill Clarke ('Five'), Fred Gehrig,('Frexx:One'), and was a participant in The Exchange 2000 for composers and choreographers at the South Bank. She has also written an orchestral suite, 'Spiders', for the Centre for Young Musicians in Wandsworth (2002).

Finally, to further her interest in contemporary classical music, Eleanor completed a Masters degree (Composition) this year at Goldsmiths University.