The WML materialised in the AHRI REACH Space at King's College London over ten days during Spring 2019.
Working in collaboration with Professor Clare Brant and doctoral student James Metcalf from the Centre for Life-Writing Research, Jane Wildgoose transformed a neglected university office into a dynamic temporary outpost of The Wildgoose Memorial Library: the WML@KCL.
Wildgoose launched her residency in the WML@KCL with a public conversation, Talking in the Library, with Professor Bill Sherman, Director of the Warburg Institute; in a series of events over the following week, she brought together artists, art historians and researchers from across the arts and humanities in a series of intimate multidisciplinary workshops exploring life writing and death.
Speakers and respondents at the WML@KCL included curators and research managers from the Victoria & Albert Museum, Science Museum, Tate, Abbey House Museum Leeds, and the Chief Executive of Highgate Cemetery; undergraduate and postgraduate students, researchers and academics from within King's and from UCL, St George's University of London, Brighton University, Durham University, Royal College of Art, UAL, London Film School, and the School of the Art Institute of Chicago, as well as practicing artists, independent scholars and members of the public.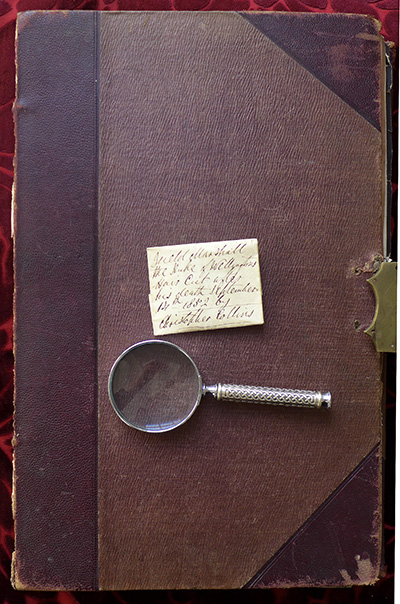 Album and Duke of Wellington's hair (in paper wrapper) courtesy Harry Willis Fleming & Bervie Brow Research Station
The WML@KCL aimed to explore how a multidisciplinary approach to death and life writing - offering equal consideration to the material culture and artefacts of death and its literature, archives and records - might be further developed in the future. The workshops opened up a host of new conversations (many of which are still continuing) and allowed Wildgoose to create a seedbed of thinking about how the project may be adapted in academic or other institutional settings.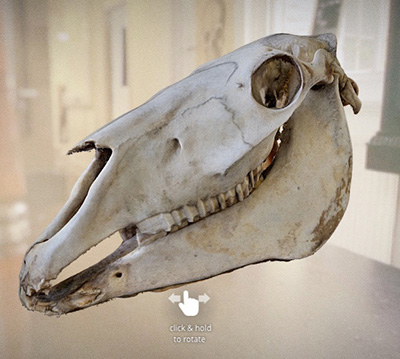 The WML@KCL introduced Jane Wildgoose to Neil Jakeman, Senior Research Software Analyst in King's Digital Lab, who produced stunning 3D models of selected items from the WML collection and 360 degree images of the WML@KCL.
Their conversation continued and deepened during 2021, when Wildgoose was appointed Artist in Residence attached to the Digital Lab at King's. During her residency they began researching and developing ideas about how the WML@KCL may be extended to become a digital platform and virtual "strong room": in which to "store," and make available as the subject for debate, selected items from the collection - including ivory, coral and taxidermied trophies - which, although acquired without question in the past, have become subject to ethical debate about being in collections today.

Copyright Jane Wildgoose and The Wildgoose Memorial Library